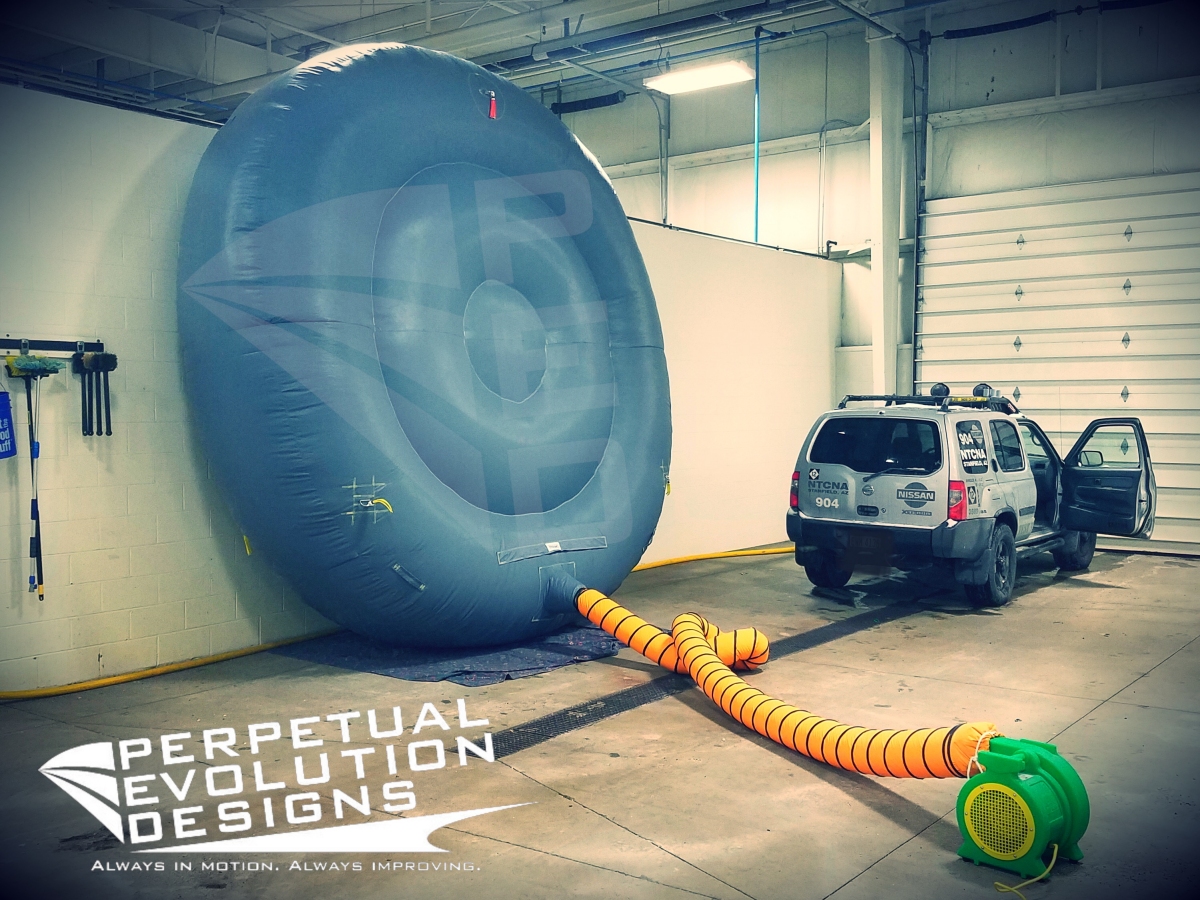 Inflatable duct plug balloons are large, pneumatic structures that can act as plugs, barriers, isolating walls or even platforms inside duct work & large air ducts. These balloons are often used as a supplement to help seal leaky dampers in many combined cycle power plant ducts and electricity generating locations. Some of the most frequent uses of duct plug balloons are in SCR Selective Catalytic Reduction Systems, FGD Flue Gas Ducting, HRSG Heat Recovery Steam Generator Stacks, Gas Turbines and large scale Chimney Plugs.

Duct plugs require a constant air source that is supplied in the form of a blower system that runs on either 120v or 220v constant electricity. Typically, inflation takes less than 3-5 minutes depending on the structure's volume and the blower system's CFM output (cubic feet per minute.)

Our sewn product is unique in nature. An inflatable duct plug balloon can be passed through access doors and openings in ducting without having to interrupt service. Using a balloon makes it possible to avoid having to remove large panels of a duct to accommodate wood framing, scaffolding and large sheets of plastic. Inflatables save time, money and materials in many power generating and energy plant locations. Balloons can easily be installed inside a duct, drastically decreasing the time and man power needed to block a large area quickly.

Inflatable duct plug balloons can also be deflated and removed from the duct in a series of quick steps. Basic steps include: turning off the inflation fan, opening access zippers and releasing the anchor straps. The properties of a foldable, collapsible barrier allow these units to be transported and installed in a much smaller amount of time in comparison to conventional building materials. The savings in time is exponential.